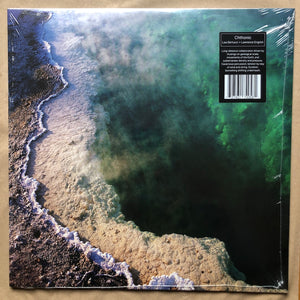 Lawrence English & Lea Bertucci
Chthonic: Vinyl LP
LPADR65
Regular price
£21.00
£0.00
Unit price
per
Tax included.
Shipping
calculated at checkout.
Label: American Dreams
Release Date: 10th November
Go with me here but I feel that if the world was not inhabited by any living human, beast, mammal and just the land and sea (I don't know the science of this btw) then I believe the earth would start making it's own music to amuse itself and it would sound like this record.
Acclaimed experimentalists Lawrence English (AUS) and Lea Bertucci (NYC) travel the world on Chthonic, a shape-shifting ambient collaboration
The pair have impressive resumes. In the last five years alone, English has collaborated with William Basinski, Loscii and Merzbow, and Bertucci has, over a decade-plus, released numerous wide-ranging, innovative releases and presented her music at prestigious museums around the world (MOMA, Walker Museum, ReWire, Unsound). Here they branch out into new approaches (trans-hemispheric collaboration) and instruments (Bertucci plays cello, flute, violin and lap steel). The results are deeply compelling and rooted in vastness of geological scale and time. It's all here - the emotion, the scale, the density, the fear, the wonder, the dirt. Chthonic is for everyone, but if you're a head, you already know this is a special release. Get in quick while there's enough wax to go around.
---
Share this Product
---