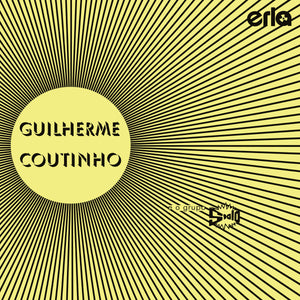 Guilherme Coutinho E O Grupo Stalo
Guilherme Coutinho E O Grupo Stalo: Vinyl LP
MRBLP263
Regular price
$25.00
$0.00
Unit price
per
Tax included.
Shipping
calculated at checkout.
Pre-Order Item. Release Date Subject to Change.
Label: Mr Bongo
Release Date: 16th June
Just in time for those long evenings with the smell of bbq blowing in the wind, crisp cold drinks flowing and the refreshing feeling of a breeze passing through fine summer clothing. Sometime's it feels like Brazilian tropicalia, MPB and jazz funk will do for such vibrations and when that's the case only Mr Bongo releases will do. This mythical jewel of the Brazilian 70s Holy Grail crown is finally here and ready to soundtrack your summer. 
For those who dig: Daniel Salinas, Waltel Branco, Werther, Azymuth, Jose Mauro...
Blending lo-f, Brazilian tropicalia, jazz, funk and MPB with a unique aroma, this
record is pure perfection. It was originally released in 1978 on Erla - Estudio
Rauland, an obscure record label from Belém in Brazil, that only released 7"
singles, with this album being one of two exceptions. During the 1970s, Belém
had a thriving nightclub scene, but it is thousands of miles away from the music
industry hubs of Rio de Janeiro and São Paulo, making this record insanely
difficult to find, even in Brazil. Added to the scarcity factor is the magical nature of
the recording, which has naturally resulted in a hefty price tag to match. Original
copies have become a prized, collector's item.

The elusive Brazilian band leader and keyboard player, Guilherme Coutinho is a
true cult artist. He passed away in 1983, at the age of just 41, and during his
career he only seems to have appeared on a handful of marvellous records, which
makes them all the more special. This album feels individualistic and distinctive
from other albums of the day. Listening back to vocalist Elinho's (aka Hélio
Rubens de Oliveira) delivery, it sounds not too dissimilar to some of Belle &
Sebastian's songs. 'Guilherme Coutinho E O Grupo Stalo' is rich in charm, quirky
and playful. It feels cinematic, soothing and benefits from being heard in its
entirety. A proper album experience.

A mythical album from 1978, blending Lo-Fi Brazilian tropicalia, jazz,
funk and MPB to unique perfection.

A prized, collector's item.
Tracks:
1. Atalaia
2. As Feras
3. Foicera
4. Rio Corrente
5. Macareu
6. Fuga
7. Flauta De Bambu
8. Tema Pro Alvarito
---
Share this Product
---