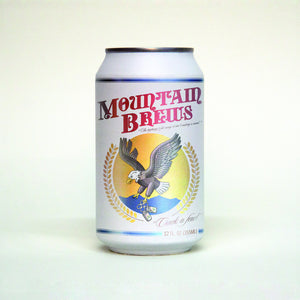 Mountain Brews
Mountain Brews: Double Vinyl LP
PD00
Regular price
$47.00
$0.00
Unit price
per
Tax included.
Shipping
calculated at checkout.
Pre-Order Item. Release Date Subject to Change.
Label:Perpetual Doom
Release Date: 28th October
Listening to this record is like crackin open a cold one, looking out onto those rocky mountains, having a silent moment and then turning to your friend, partner, son, daughter, father, mother, godparent and saying 'this is nice, isn't it?'. And it really bloody is! This is Mountain Brew they sound like the great American Dad who smoked a bit songbook.
For those who dig: Grateful Dead, tangy country guitars and 70s soft rock, the Grateful Dead, The Nitty Gritty Dirty Band, Dougie Poole, Poco...
Perpetual Doom is proud to present a special double-LP from Mountain Brews. Spearheaded by Jake Longstreth, Los Angeles-based painter and co-host of Apple Music's Time Crisis with Ezra Koenig, Mountain Brews was founded around a vital American tradition: sippin' cold ones to the "tasteful palette of seventies rock." Full of warm melodies and guitars that evoke a Mojave glow, Mountain Brews occupy the sunny spot right between the studio-slick hits of early Eagles and the laidback jams of the Grateful Dead. And now that their four previous EPS are available in a single package, there's nothing left to do but grab a seat, turn up the music, and crack one open.

Mountain Brews are pros at keeping things loose and light. Recorded by the same group of old pals that make up a LA based Grateful Dead cover band, Richard Pictures—including Longstreth, Aaron Olson, Ryan Adlaf, and John Nixon—these seventeen tracks celebrate the early seventies' spirit of easy-going collaboration. You can hear it when a guitar slide greets the opening strum on the title track, an assuming ode to the pleasures of drinking and hiking: "As we get to the top of the mountain, there's a view," Longstreth sings. "Take a load off and crack a few mountain brews." And while the song boasts virtuoso playing worthy of Desperado, the vibe is less barstool machismo than six-pack camaraderie.

It's a self-aware R&R mindset that pulses through tracks like "You Eagled," which ponders both a great golf score and the trials of becoming "classic," and "It's My Masterpiece," with its tightly coiled licks and breezy nonchalance with regards to inevitable civilizational demise. Sure, the Brews know there's a down for every up. "Raised in a Place" and "Big Bummer Hotel" acknowledge that even the chillest California cowboys get the middle-aged blues, resurrecting the heartland synthesizers of late eighties Don Henley and Bruce Hornsby to find a little meaning in the madness. And Ezra Koenig and Danielle Haim contribute vocals to help "The Worst Margarita of My Life" go down just a little easier.

These four EPs were recorded between 2019 and 2021 in various bedrooms and studios across California. "Uphill From Here" brings it all back around as guitarist Aaron "Bobby" Olson sings about meeting Jake on the trail once again: "And it's all uphill from here," he sings. "We may have to stop and down these beers." But whether it's uphill or down, Mountain Brews makes it clear—the journey is better with company.


---
Share this Product
---