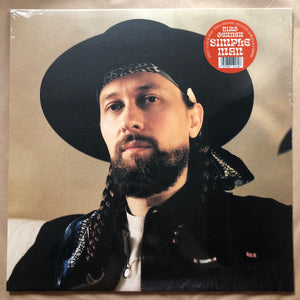 Dirg Gerner
Simple Man: Vinyl LP
MM008
Regular price
$29.00
$0.00
Unit price
per
Tax included.
Shipping
calculated at checkout.
Label: Materialized Moments
Release Date: 1st September
Long-time coming debut from one of British soul's hidden gems, 'Simple Man' has such a rich dream-like soul to it, the bright synths, horns, sax and drums clips and weave together with Dirg's distinctive falsetto that at points sounds like it's producing words not yet invented but also laced with meaning. It's an otherworldly cosmic soul trip.
For those who dig: Nick Hakim, Lewis Taylor, Frank Ocean, Shuggie Otis, Mo Kolours...
Dirg Gerner is a lover, a vulnerable observer, and an artist who's managed to create an effective interface with an ever-accelerating world. He may appear
mysterious and media-shy; but when it comes to vocalising, he's a raw,uncut soul-element. Unintentionally off-grid and committed to his personal evolution, he is more of a soul documentarian than a singer-songwriter.
Drop the needle on Simple Man and the jaggedness of modern life dissipates altogether. You're wrapped up in a warm cocoon now – the type of sound that feels almost tangible, moving in sync with the ebb and flow of the
human heart beat. And, when the man begins to sing, he starts dropping jewel after jewel wrapped up in silky,
breathy harmonies: wisdom distilled from life, concentrated and served in emotionally charged plain-speak.
---
Share this Product
---