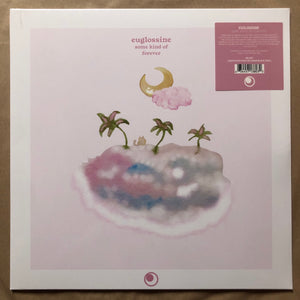 Euglossine
Some Kind Of Forever: Vinyl LP
LPSASL017
Regular price
$25.00
$0.00
Unit price
per
Tax included.
Shipping
calculated at checkout.
Label: Sound As Language
Release Date: 8th September
As playful as it is chill with this modern New Age Jazz groover, it's bringing elements of hip hop beats to a meditative ECM space jazz sound. 
For those who dig: mndsgn, DOMi & JD Beck, felbm, Robohands, Maston, The Vernon Spring...
Euglossine is the solo project of multi-instrumentalist and composer Tristan Whitehill - With a catalog of over fifteen diverse releases spanning a decade on labels like Orange Milk, Hausu Mountain, and Phinery, Euglossine's discography moves ambitiously across genre and time
Some Kind Of Forever is Euglossine's brand new full-length, out March 2022 on sound as language. Where previous Euglossine releases were a complex balance of jazz fusion, sound design, and computer music, Some Kind Of Forever sees the artist pulling back and searching for simplicity. On this album, Whitehill immerses himself in the light and delicate. Some Kind Of Forever is Whitehill's most refined and restrained work to date. Influenced by the early ECM catalog, decades of groovy/weird library music, and domestic golden-hued psychedelia, Some Kind Of Forever's subtle, meditative jazz floats by ever so softly. The album's rich and open instrumentals are pristinely constructed yet always playful. Whitehill moves deliberately as he carefully peels back the layers to create something magical and tender. Some Kind Of Forever is an instant timeless classic and the warm, gentle breeze we all need right now.
---
Share this Product
---