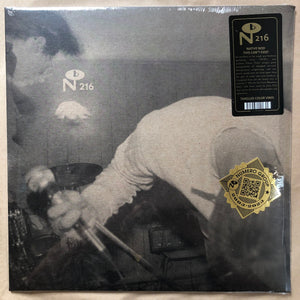 Native Nod
This Can't Exist: Tangled Black and White Vinyl LP
num216LP
Regular price
$29.00
$0.00
Unit price
per
Tax included.
Shipping
calculated at checkout.
Label: Numero
Release Date: 1st September
Time to get obsessed with Native Nod, not like deep discography wise, cos their 3 EPs and singles are it and it's all on this essential Numero comp but the richness in ideas from this early-90s hardcore band, bringing in art rock and some real deep heart on the sleeve lyrics along with the band calling it quits to become The Van Pelts or members of Ted Leo's band gives them that romantic sense of 'what could have been?'
An antidote to the tough-guy hardcore spreading from CBGB's, emo outliers Native Nod's unique genre juxtaposition of damaged art-rock, daring/naive songwriting, and raw, poetic vocals have set them apart from the glut of early-'90s post-hardcore. Compiled here are the band's trio of seminal 7" EPs for the Gern Blandsten label, with liner notes by Jenn Pelly and scores of unseen photographs and ephemera.
SIDE A
1. Bread
2. High Tide In Alaska 3. Back To Mimsey
SIDE B
1. Answers
2. Crossings
3. Tangled
4. Lower G.I. Bleed 5. Runner
---
Share this Product
---