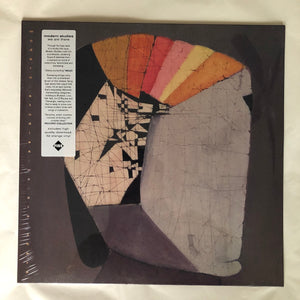 Modern Studies
We Are There: Orange Vinyl LP
FIRELP640O
Regular price
$27.00
$0.00
Unit price
per
Tax included.
Shipping
calculated at checkout.
Label: Fire Records
Release Date: 18th February
Modern Studies really do welcome you into their world, like a door flung open, with a cup of coffee handed to you with distinguished notes (Maxwell House isn't welcome in this home), a cosy listen, a wee bit of edge, a little bit of heavy in the guitar but also the lilt of violin and the marriage of perfect folk harmonies. I'll stay for another cup.
For those who dig: Lankum, Modern Nature, Brigid Mae Power, psychedelic folk...
Through the hazy daze of a smoky folk opus, Modern Studies craft rich soundtracks, stuttering Super-8 sketches from a washed-out world of melancholy, hand-tinted and tantalising. Lullaby couplets blossom into gorgeous chamber pop melodies, the drama unfolding behind Emily Scott's plaintive vocal; part Julie London, part Sandy Denny, a little bit Kate Bush, with a hushed sigh of Joni.
Sweeping strings carry them into unchartered terrain on their new album 'We Are Here', flying high above their psych-folk roots, it's an epic journey that's exquisitely delivered, transcending categories, nodding to Brubeck, Low, Talk Talk, Jim O'Rourke and Pentangle, making music that is ready to cross over in these modern times with songs of substance.
Side A
A1. Sink Into
A2. Light a Fire
A3. Comfort Me
A4. Two Swimmers
A5. Wild Ocean

Side B
B1. Open Face
B2. Won't Be Long
B3. Mothlight
B4 Do You Wanna
B5. Winter Springs
---
Share this Product
---