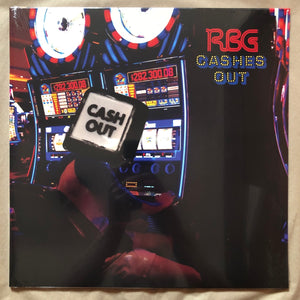 Rubber Band Gun
Cashes Out: Vinyl LP
LPEL215
Regular price
£19.00
£0.00
Unit price
per
Tax included.
Shipping
calculated at checkout.
Label: Earth Libraries
Release Date: 26th May
This is a bit of us, a little smidge of Prince a dash of Bobby Palmer, the power pop of Dwight Twilley, there's moments where he sounds like a cosmic Bruce Springasteen... RBG aka Kevin Basko is dead good putting together sounds, he's done bits with Lemon Twigs and Eric Slick, after all and they ain't getting someone in who can't put down that legit golden age of studio sound. 


Kevin Basko released more albums in 2019 than most artists do in their entire career - The New Jersey indie rocker released handfuls of records in the first seven years under the moniker Rubber Band Gun -- not to mention producing, engineering, and performing with everyone from Eric Slick to the Lemon Twigs
But when Basko's friend and collaborator Jonathan Rado of Foxygen quipped that he should release 25 albums in a single year, the Rubber Band Gun 25 sprang to life. And at the heart of that diverse collection of records is Cashes Out (out now via Earth Libraries), a record that not only stands as the first vinyl release for the project, but also showcases the dazzling and dizzying heights that Rubber Band Gun psych-tinged bedroom rock can reach.

---
Share this Product
---