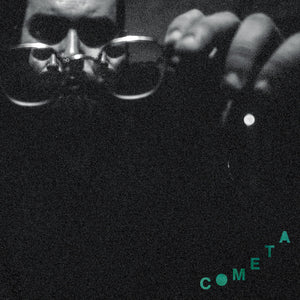 Nick Hakim
COMETA: Vinyl LP
ATO0615
Regular price
£28.00
£0.00
Unit price
per
Tax included.
Shipping
calculated at checkout.
Label: ATO Records
Release Date: 21st October
Nick comes off the back of a wildly kaleidoscopic rnb record with an album that feels warmly personally, upfront, yet distant, wanting you to feel comforted not stifled, layered but spacious. Whilst previous albums have had a space funk feel, this has a more earthly and folky pull.
For those who dig: Alex G, Jon Bap, D'Angelo and on this record a bit Elliott Smith.
While Nick Hakim's sophomore album, WILL THIS MAKE ME GOOD, was the release of a blockage that came out at the height of the pandemic as everyone was struggling to stay grounded, his forthcoming album COMETA sees the artist on the other side of that emotional roller coaster as he transcends to the next realm of his musical universe. Instead of tuning the world out and turning inward, Hakim invites the listener to embrace a newfound sense of clarity that he's found. Since he was transitioning into the life of a nomad throughout 2021, the album was recorded between recording studios and domestic spaces throughout Texas, North Carolina, California, and New York. To build the foundation of this intricate soundscape, Hakim teamed up with his longtime collaborator, producer/mixing engineer Andrew Sarlo.
COMETA is truly a collaborative effort and the highlight for Hakim is having so many special guests from his community that play supportive roles–this talented roster of peers includes Alex G, Isaiah Barr, and DJ Dahi. Hakim refers to the bassist Kyle Myles as the glue that has held his musical life together for the past decade along with the pianist Jake Sherman, drummer Vishal Nayak, and guitarists Joe Harrison and Dylan Day. "Happen" includes Abe Rounds on drums and Alex G on piano, and "Slid Under" features Helado Negro on synths. Hakim's younger brother, Danny Hakim, wrote the chords for "Perfume," a sweet song about falling in love with someone's scent, which he also plays acoustic guitar on.
---
Share this Product
---