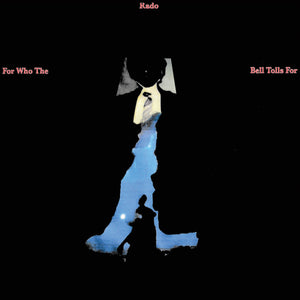 Jonathan Rado
For Who The Bell Tolls For: Vinyl LP
WV253LP
Regular price
£25.00
£0.00
Unit price
per
Tax included.
Shipping
calculated at checkout.
Pre-Order Item. Release Date Subject to Change.
Label: Western Vinyl
Release Date: 1st December
I could swear Jonathan Rado is some kind of musical time traveller; zipping back and forth from the late 60s and early 70s in his studio time machine, making a timeless music from a time when pop could rock and pop could rock but really it was all about the tune and expertly recorded warmth that floats out the speakers. He's good at the songs and a sense of the outlandish
For those who dig: his old band Foxygen, his buddies Lemon Twigs who are a proper chip off the block and regular studio buds. Whitney, Weyes Blood, Father John Misty, Tim Heidecker, Cut Worms... he's produced them all, baby.
One of the most in-demand producers in indie rock, and one half of Foxygen, Jonathan Rado's recordings for The Killers, Father John Misty, The Lemon Twigs, Whitney, and Weyes Blood devour the canon, and return something distinctly modern. On For Who The Bell Tolls For, Rado's first solo release in ten years, the producer unveils a refined version of his signature sound, intricately sculpted by anthemic maximalism and good old-fashioned studio magic.
 
The album is an exercise in mournful maximalism, transforming the mythos of American pop music into a vibrant meditation on death. The spirit of late producer Richard Swift Rado's friend and mentor can be found across the collection, imbuing tracks like "Easier" with a tangible sense of loss, and Swift-ian turns of phrase. On other songs, such as the addictive "Don't Wait Too Long," Rado paints an arena-ready production with streaks of longing and hopelessness. In many ways, For Who The Bell Tolls For is a musical ode to Swift, nodding to the late producer's legacy with homespun epics that straddle the line between joy and grief.
 
Recorded at Electric Lady Studios, New York and Sonora Recorders and Dreamstar II, Los Angeles, the album features appearances by Rado's frequent collaborators, including The Lemon Twigs, Brad Oberhofer, Andrew Sarlo, Jackie Cohen, and Kane Ritchotte. Despite this esteemed lineup and the gargantuan sound of the record, For Who The Bell Tolls For is a solo album at heart. Rado plays the studio like an instrument, his distinct voice present in every nook and cranny of the structure. This presence can be easily detected in every project that the artist touches, but it's never sounded so honest, so shimmering, or so Rado as it does here.
---
Share this Product
---