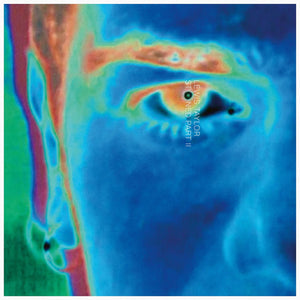 Lewis Taylor
Stoned Part II: Double Vinyl LP
BEWITH140LP
Regular price
£29.00
£0.00
Unit price
per
Tax included.
Shipping
calculated at checkout.
Pre-Order Item. Release Date Subject to Change.
Label: Be With
Release Date: 16th June
Quite possibly the king of British Funk's 'Stoned Part II' is s maximal on the disco with a gloss that's not slick more refined and luxury. With every Be With reissue we're slowly realising Lewis Taylor was on some other funk planet.
2023 first time vinyl issue, 140g double vinyl, brand new artwork.
Stoned Part II is Lewis Taylor's pure, perfect dance-pop album. His second self-released album and fourth album proper, it initially appeared on his own label Slow Reality in 2004. It's been licensed to Be With for this long-awaited double LP release, its first ever vinyl edition. Gravely misunderstood at the time by hardcore fans and the music press alike, it has aged quite magnificently. An experiment in the sounds of contemporary pop and dance music, Lewis's wonky take on funky pop would annihilate anything kicking around the charts, then or now. If only it were given half a chance.
Stoned Part II is brimming with Lewis's trademark soul, his singing as beautiful as ever, but the rhythms throughout are more upbeat, the overall sound a more smooth and slicker dance-funk presentation. Roughly half the tracks are absolutely essential, fascinating re- workings of tracks from the eternal Stoned Part 1, as Lewis explains: "When we were doing Stoned we were trying different approaches with everything so we ended up with more than one version of nearly all the songs which left us with more than an album's worth of material. There was a lot of really cool house tunes around at the time which we were both really into and that shaped the sound and production, some songs more directly than others." Amen to that.
The swoonsome, string-drenched opener "Madman" is quite the departure, a bleepy, bumping soulful disco-house record with a bassline to die for. Is there anything he can't do? It's followed by another huge dancefloor stomper, "Keep Right On" again riding another killer bassline over funky drums and featuring Lewis's dazzling vocals. There's no let-up with the sparkling "Reconsider" which sounds an awful lot like Daft Punk meets Nile Rodgers (prescient as ever, our Lewis). The wide-eyed French filtered house vibe is to the fore here, and how this wasn't picked up by someone like Kylie and taken wholesale to the top of the charts is something we'll never understand.
Opening the B-Side, "When Will I Ever Learn 2" really slaps, presenting a breezier, more upbeat funk take on the brilliant original and incorporating "From The Day We Met" from Stoned Part I. "Out Of My Head Is The Way I Feel" is absolutely fantastic and one of Lewis's very best songs. The vocals, self-harmonising and virtuoso playing are next level. To close out the side, "Carried Away" is a real standout, Lewis's gorgeous falsetto riding a quasi D&B groove to begin with before adorning a more classically funky 2-step rhythm. The marriage of undulating synths and guitars is stunning, giving way to Lewis indulging his goosebump-inducing Brian Wilson harmonies.
The funky, Rhythm King drum machine soul of "Stoned Part 2" refashions the original in the style of an unearthed Sly Stone classic, circa There's A Riot Going On. Yes, it's that good. On we then glide to "Positively Beautiful 2" which, if it's even possible, manages to be better than the original. The epic, orchestral opening truly captivates before Lewis truly gets down with kaleidoscopic dancefloor-slaying Philly soul-funk. It's surely tracks like this which help explain why he was soon to be tapped up by Dangermouse and Cee-Lo for the musical director role with Gnarls Barkley. "Throw Me A Line" closes out the side
"Shame 2" is a blissful, restrained version of the massive original, without the crazy psych- soul wig-out. Definitely more radio-friendly, that's for sure. The gorgeous mellow vibe continues with "Won't Fade Away", featuring more Beach Boys harmonies over a barely- there pulse (a version of which later pops up in an altered state on The Lost Album). The album bows out with - you guessed it - a psych-soul wig-out! "Keep On Keeping On", a
real highlight, opens with looped sampled drums a la Massive Attack and Lewis's multi- layered self-harmonising again very much high in the mix. It amps up gradually to feature vocals dripping with tune and bite before screaming guitars and crashing drums really blast this whole set into the stratosphere.
Simon Francis's vinyl mastering, approved by Lewis himself, presents the twelve tracks over a double LP so it sounds exactly as it should. The records have been cut by Cicely Balston at Air Studios and pressed at Record Industry. Allow Lewis Taylor to get you Stoned, Part II.

Tracklist:
A1 - Madman (4:22)
A2 - Keep Right On (5:30)
|A3 - Reconsider (3:51)
B1 - When Will I Ever Learn 2 (3:44)
B2 - Out Of My Head Is The Way I Feel (3:05)
B3 - Carried Away (3:32)
C1 - Stoned Part 2 (4:13)
C2 - Positively Beautiful 2 (4:09)
C3 - Throw Me A Line (3:42)
D1 - Shame 2 (3:34)
D2 - Won't Fade Away (4:05)
D3 - Keep On Keeping On (4:47)
---
Share this Product
---