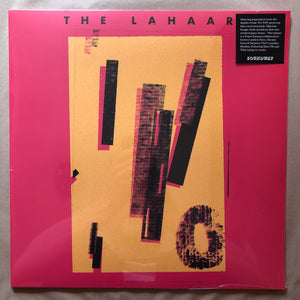 The Lahaar
The Lahaar: 12" Vinyl EP
SNDW12050
Regular price
£14.00
£0.00
Unit price
per
Tax included.
Shipping
calculated at checkout.
Label: Soundway Records
Release Date: 31st March
No two ways about this, pop this record on and your swag levels are going through the roof, you're gonna feel like your Shaft or Pam Grier. You're gonna have a funk in your walk and a groove in your step - ya dig? This is the project of Julien Dyne, Horatio Luna and Surprise Chef's Lachlan Stuckey and it's a fuzzy funk banger with elements of space dub, NY alt-disco and cosmic disco - it's a pure city disco funk vibration.
Drawing inspiration from the depths of late '70s NYC proto-rap disco
instrumentals, Nigerian boogie, Jamaican dub and modern jazzy house -
The Lahaar is a Trans-Tasman collaboration between Julien Dyne,
Horatio Luna and Surprise Chef's Lachlan Stuckey, featuring Mara TK and
Toby Laing on vocals.
The EP embarks on a 5-track rollercoaster - kicking off with "Doin' It", fast-paced
jazz- funk peppered with marimba and organ riffs, balanced out by the siren
vocals of Mara TK.

"Step 2" suddenly brakes and swerves into cruise mode, repurposing the trumpets
and dub echoes - picking up tempo in the soulful melancholia of "Work Work
Work". In the last two tracks the organs and guitars make a frenetic comeback by
way of disco-house, ending with a nod to 70s cop movie funk.

For fans of: Julien Dyne, Surprise Chef, 30/70, Ezra Collective, Jitwam, Makaya
McCraven, Lord Echo, Fat Freddy's Drop, Zeitgeist Freedom Energy Exchange.
---
Share this Product
---