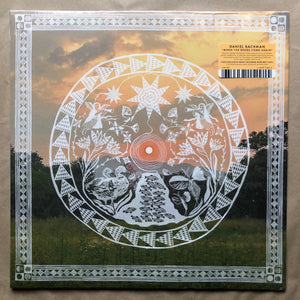 Daniel Bachman
When The Roses Come Again: Newly Bloomed Rose Vinyl LP
LPTLR149C
Regular price
£24.00
£0.00
Unit price
per
Tax included.
Shipping
calculated at checkout.
Label: Three Lobed Records
Release Date: 17th November
Best way to describe this is to imagine you're a farm worker deep into the American countryside and you get abducted one day and the aliens want you to make ambient country music out of some old cobbled together analogue instruments they've beamed up; like an old synth, an acoustic guitar, a banjo, some mangled pedals, a loop machine and some tape machines. After many light-years on their craft you'd make something similar to this and once you've committed the album to tape in their space studio, you're spat out back to the farm the equivalent of 3 minutes later. That's how I'd describe this record, mate.
Bachman has a dedicated fan base who is tightly focused on his next steps - While he has always been restless with his art, his stylistic changes in 2020's "Axacan" demonstrated - and excited - many within that fan base as to how transformative his work and vision can be for "traditional" music in these modern times
This fresh work continued with 2022's "Almanac Behind". "When The Roses Come Again" is a perfect next step to this trendline, a synthesis of tradition and abstraction. In other words, it is yet another vivid reimagining of what a "traditional" album can be in modern times. On this LP Bachman takes acoustic guitar, banjo, fiddle and mouth harp alongside oscillators, drum apps and more to construct one-man string band compositions. Integrating technology as a tool for collage, as well as acoustic instruments that pre- date all of us, Bachman excitingly creates an album that has as much to do with Terry Riley, Laraaji, Eno's late 70's ambient albums, and 75 Dollar Bill, as it does the Carter Family, Stanley Brothers, and Hobart Smith. "When The Roses Come Again" is destined to thrill those who have been so enamored with Bachman's past exciting turns as well as pull new folks into the folks who are excited by new sounds.
---
Share this Product
---