Rob's Record Club
At the heart of Limited Addition Records is our unique 'Over-the-Counter' tailored record subscription service, where we send you monthly or quarterly deliveries of vinyl based on who you are as a record shopper. We conduct digital 'over-the-counter' consultations where we tailor the deliveries to your taste.

Tell us a little bit about what music you like and we will arrange a time that suits you to talk about music and records. We're just your friendly digital record shop clerk and want to keep in touch with you regularly to make sure we're providing the perfect records for you.
Pick a plan that suits you, we're confident we can bring back that 'new favourite record' buzz we're all chasing.
You can choose the frequency and size of your record delivery whether that's 1 Vinyl LP a month, 1 album a quarter or up to 5 records a month.
Join Today and Get a Free Record
We'll pop an extra Vinyl LP into your first delivery completely free and uniquely hand-picked by Rob
Don't delay only a limited number of spaces available!
Why people love Rob's Record Club
"Thoughtful curation, lovely notes and great value. A true monthly highlight."
"The service has been great - I've been introduced to many great records, many of which I would have never checked out otherwise. The choices never feel like an afterthought, and you totally understand how they have been chosen based on your musical taste. Having a curated pick really encourages you to pay attention to the albums - some have been instant winners, while others have taken their time to get under my skin, but really rewarded repeated listens."
"Absolute legend of a man, brilliant reviewer. Get onboard with this, you won't regret it.
"Limited Addition are amazing. Rob knows almost intuitively which records I have almost always never heard of but instantly love, and it's such a nice treat to have a shiny new record arrive in the post every month, with a loving personalised note always included. It's a brilliant service and, to be honest, probably a bargain at twice the price."
Every Month You Will Get
- Always new releases, never catalogue and never discount stock
- Your monthly selection is unique to you - no duplicates
- Hand-wrapped vinyl with a letter from Rob about your monthly hand picked selection
- Free Shipping on any other purchases made in the store
How frequent and how large would you like your record haul?
The more you order the more you save.
In our experience, there's no such thing as 'too many records'.
Rob's Record Club Subscription
Monthly
1 Record a Month =
£25 per Vinyl LP
2-5 Records a Month =
£20 per Vinyl LP
Quarterly
1-2 Records every 3 months = £25 per Vinyl LP
3-5 Records every 3 months = £21 per Vinyl LP
Further Info
UK Customers only (we're working on it)
Records typically ship 1 week after monthly payment has been taken
Deliveries under 1kg ship via Royal Mail 2nd Class, shipments over 1kg by Hermes 2-4.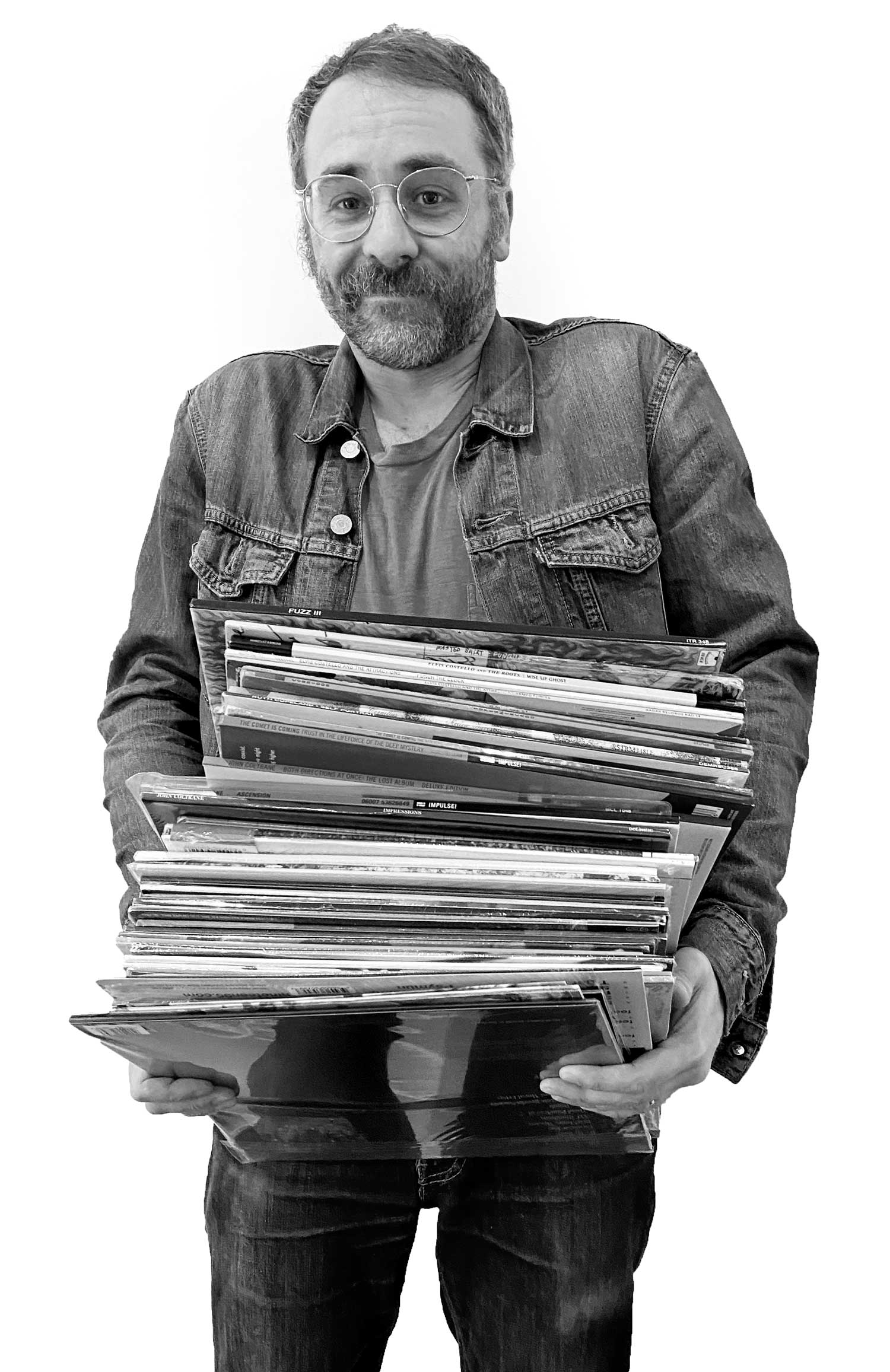 choosing a selection results in a full page refresh
Opens in a new window.
Opens external website in a new window.